Wrongful Death Negligence
In BC the Family Compensation Act (FCA) provides the legal framework for the dependents of a person who has died as a result of another's negligence to claim for financial loss. Regrettably, the scope of compensation is limited such that compensation for pain and suffering of your loved one prior to death is not permitted.
Financial Loss Limitations
The financial loss is limited to the loss of the dependents. The full value of the deceased's income is not used for the assessment of damages only that portion of the income from which the dependents would likely have directly benefitted.
The law has developed to permit the loss of a parent's love, guidance and affection to also be compensated as if it were a financial loss.
Claims brought under the FCA typically involve complex financing and accounting expert evidence in order to fully identify and maximize the actual financial loss to the victim's family. Such claims also require a detailed analysis of the many ways in which the lives of the dependents change as a result of their loved one's untimely death. Factors such as remarriage, further children, adoption of stepchildren and spending habits of a new spouse should also be considered, where appropriate.
The Family Compensation Act
The FCA has come under serious and sustained criticism for the lack of accountability for those lives lost which, under the terms of the outdated FCA, are regarded as worthless. For example, under the law in BC the following circumstances would unlikely permit surviving family members to claim compensation simply because the costs of investigating and proving the claim would be too high in comparison to the likely financial compensation.
A newborn killed as a result of a mishandled birth
An adult who has no one financially dependent upon him/her
An older person who is no longer earning an income.
Not only does the FCA mean that the family left behind may have no means to obtain compensation it also means that there is a lack of accountability for that loss and suffering caused by the defendant's negligence. Lack of accountability results in a lack of incentive to make the necessary changes to reduce the risk of similar incidents in the future.
Angela Price-Stephens supports the call for a new Wrongful Death Accountability Act.
Angela Price-Stephens is experienced in dealing with the complexities of these claims. She is proud to support the call for a change in the law and continues to act for families devastated by the wrongful death of a loved one. Call Angela today for a free and confidential consultation.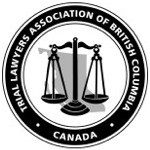 Contact Medical Malpractice BC
Medical Malpractice BC
Angela Price-Stephens
Mon - Fri: 9:00 AM-5:00 PM