Sports Injuries and the Law
While sporting activities are an important part of healthy physical activity and social contact they can also result in injuries, some of which may be serious and life-altering.
Concussions From Sports
Most physical activities carry an inherent risk of personal injury. Football, hockey, and rugby are among the highest risk, together with other contact sports. Many of these injuries are considered just "part of the game" and are not sustained as a result of another person's negligent or reckless behavior. Some injuries, however, are sustained as a result of behavior that goes outside of the accepted norms for that particular sport. Coaches and referees also have a special responsibility to players who have been injured, particularly where that injury may include a concussion.  In view of her experience in these matters, Angela Price-Stephens in on the Board of Directors of Brain Trust Canada.
Questionable Park Facilities and Riding Trails
Badly designed courses such as mountain bike obstacle courses or skateboard parks may also be a source of increased danger where the designer and/or owner of the land may be liable to be sued for compensation for those injured while participating in the activity.
Soccer fields need to be fit for their use and rental sporting equipment needs to be to the correct design specification and in good working order.
Legal Experience With Sports Related Injuries
Over her 25+ year legal career Angela Price-Stephens has experience of dealing with a wide variety of sporting injuries including those sustained from aggressive tackles on the rugby field, repeat concussions and an unsafe landing site of a parachute jump competition.
There is a strict limitation period for commencing legal action for personal injury and often a short window of opportunity to maximally treat many types of personal injury. Contact Angela Price-Stephens today for a free consultation on your potential claim.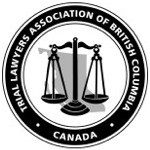 Contact Medical Malpractice BC
Medical Malpractice BC
Angela Price-Stephens
Mon - Fri: 9:00 AM-5:00 PM