Angela Price-Stephens
Angela Price-Stephens was born in Derby, England in 1968. She was admitted as a Solicitor of the Supreme Court of England and Wales in 1996 and subsequently called to the Bar of England and Wales and is a member of The Honourable Society of Lincoln's Inn, London, UK. Angela moved to Vancouver in 2006 and was called to the Bar of British Columbia in 2007. Angela worked in Vancouver in a small boutique medical malpractice and personal injury firm in Vancouver for 12 years before a brief two year stint in Ottawa.
Angela initially spent her career defending civil claims, during her time in the Capital she defended malpractice claims for compensation across all Canadian jurisdictions for a national clinical defense organization.
Angela is on the Board of Directors of Canadian Mental Health, Kelowna and BrainTrust Canada. She is a trained and certified Facilitator, volunteering with the local Restorative Justice Program and has, in recent years, spent hundreds of hours volunteering at the local rape crisis centre and 24/7 distress/suicide lines.  She is certified in mental health first aid (ASIST) and is completing a Masters degree in Counselling Psychology.
Civil Claims
Angela initially spent her career defending civil claims brought against a variety of professionals, including the police, solicitors, surveyors and architects but quickly appreciated the intricate and challenging nature of clinical negligence, and complex personal injury. In her defense career Angela represented a wide variety of medical professionals including doctors, dentists and nurses in addition to health authorities, primary care trusts and commercial insurers.
Personal Injury and Medical Malpractice
Angela now exclusively represented individuals who have suffered personal injury usually as a result of medical malpractice but also including motor vehicle collisions, sports injuries and falls. Having acted both for and against defendant physicians, health authorities and insurers across two jurisdictions she has developed a well-balanced perspective when assessing potential claims and has accumulated a wealth of knowledge and expertise. She is well regarded as a compassionate professional who strives for her client's best interests. She is known for her candor and practical approach to her clients and defense counsel.
Angela Price-Stephens is also a trained and Certified Mediator with Mediate BC Society and is Head of the Mediation Services Group at Pushor Mitchell LLP. She has received training in alternate dispute resolution (ADR) from first class institutions in both Europe and North America including CEDR (London, England), Pepperdine University (California) and the Justice Institute of B.C. She is a regular presenter a the Trial Lawyers' Association of B.C. events including the annual medical-legal conference (Playa del Carmen and Maui) and has been repeat guest on the 650AM The Law Show and the Fred Schneider Show discussing issues of medical malpractice and the law.
Angela is also a faculty instructor for CME Cruises providing continuing medical education to physicians including protection of privacy issues.
Angela sits on the Canadian Bar Association Advisory Committee to the Judicial Council, provides pro-bono legal advice through a variety of organizations including being a co-founder of The Jamaica Project and mentors young lawyers through the CBA and TLABC mentoring programs and mentors young mediators through Mediate BC. She is also a volunteer with the Lawyers Assistance Program.
Memberships:
Law Society of B.C.
Canadian Bar Association
Law Society of England and Wales
Bar Council UK
Former member of The Honourable Society of Lincoln's Inn, London, UK
Trial Lawyers' Association of B.C.
Ontario Trial Lawyers' Association
American Associate for Justice (formerly American Trial Lawyers' Association)
The International Association of Privacy Professionals
Medical Legal Society of B.C.
Association for Scientific Advancement in Psychological Injury and Law
Board of the CMHA
Angela enjoys skiing, road cycling, and learning to play tennis. She also enjoys riding her motorbike in the quieter regions of BC.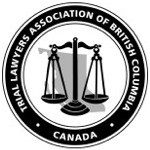 Contact Medical Malpractice BC
Medical Malpractice BC
Angela Price-Stephens
Mon - Fri: 9:00 AM-5:00 PM