Mediation
"Litigation is the course of last resort; mediation should be the first." Angela Price-Stephens
Angela Price-Stephens is a trained and certified mediator with Mediate BC Society and is the head of the Mediation Group at Pushor Mitchell LLP. She has received extensive training in alternate dispute resolution (ADR) from first-class institutions in both Europe and North America including CEDR (London, England), Pepperdine University (California) and the Justice Institute of B.C. Angela is not just a lawyer of 25+ years' experience she is a businesswoman, mother, landlord, a former tenant, and a shareholder. Her life experiences give her a rich empathy for her clients – which are all of the participants in the mediation process.
Angela Price-Stephens is available to facilitate settlements of disputes including estate disputes, strata company/owner disputes, shareholder disputes, rent renewals, contractual and commercial disputes.
Angela is committed to engage all parties in the dispute to reach an agreed outcome to which all parties can commit. Her style is professional, direct and empathetic to the parties' priorities whilst recognizing everyone's need to reach a settlement and to move on with their lives.
Angela's top 5 reasons to mediate:
Mediation promotes an early resolution to a dispute which minimizes legal costs;

The process is cost-effective in terms of time, resources, money and emotional energy. Even seemingly intractable problems may be resolved within one day.

The process is completely confidential unlike court proceedings which are available to public scrutiny.

It is often the only way to preserve a working relationship which may be essential for parties who have to continue to work together, reside in the same building or run a business together.
By contrast litigation is:
Costly in terms of time, energy and money.
Most litigated cases take in the region of 2 – 4 years to resolve, depending on the nature of the allegations.
There is no confidentiality. A court room is a public setting. Cases involving interesting or novel topics may even attract a court reporter and unwanted publicity.
Relationships between the parties are typically irreparably damaged and reputations jeopardized.
Lawyer driven. Even where you have hired a reasonable, competent and professional lawyer this does not guarantee other parties have done the same.

Our office will contact the other parties to coordinate a mutually convenient date, time and location at no charge to any party. Before mediation, each party will provide a brief statement of the important issues.
At mediation, all parties sign a confidentiality agreement. Angela will facilitate discussion of issues and encourage the parties to explore possible solutions that are mutually acceptable. The costs of mediation are usually shared equally between the parties or are paid by one party as part of the terms of the agreed settlement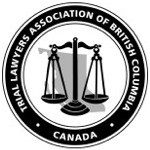 Contact Medical Malpractice BC
Medical Malpractice BC
Angela Price-Stephens
Mon - Fri: 9:00 AM-5:00 PM