PRIVACY POLICY
Some sections of this web site invite you to contact us with comments and enquiries. If you do so we will normally keep your e-mail address and other details supplied by you on a database. We will not disclose any personal information you provide by means of this web site to third parties unconnected with Price-Stephens Law without your consent, except to our data processors or as otherwise permitted by the relevant data protection legislation. Addresses, email addresses and other personal details supplied by means of this web site will be used for the purposes for which you supply them or as stated on the relevant section of this web site. In some cases they may also be used for statistical analysis.
TERMS OF USE
Price-Stephens Law hosts this website to provide general information to the public about the legal services the firm provides. Use of our website is subject to the following terms and conditions which we may update from time-to-time without notice.
DISCLAIMERS
Our legal services cannot be retained by email.
Please do not send specific or confidential information about your legal affairs by email unless you have previously confirmed that we are able to act on your behalf. Such email is not confidential, does not create a solicitor-client relationship and may not receive a response.
Website Information not Intended to be Legal Advice
The information on this website is not intended to provide or replace legal advice. The facts of your case are important and may affect how the law applies. Therefore, general statements of law and comments made in materials on this website or information accessed through links on this website to other legal resources are not a substitute for getting specific legal advice on your particular legal situation from a lawyer qualified to practice in the jurisdiction where you are located.
Currency and accuracy of material not guaranteed
Due to ongoing developments in case law and legislative changes, information on this website may be date sensitive. While we attempt to maintain the website as regularly as possible we cannot guarantee or warrant its currency or accuracy, or the currency or accuracy of information contained on sites to which this website links.
You are cautioned to consult a lawyer before you rely on or use the legal information obtained from any website.
Every case is different
References to successful cases are not necessarily indicative of future results. The outcome of every legal proceeding will vary according to the facts in each individual case.
No automatic lawyer-client relationship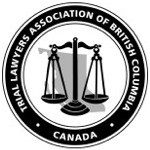 Contact Medical Malpractice BC
Medical Malpractice BC
Angela Price-Stephens
Mon - Fri: 9:00 AM-5:00 PM