I cannot thank you enough for your tireless work in pursuing my case. Your expertise has allowed me to start a new life and has given me hope. I can never regain the lost years with my children, but now this [case] is over I can look after myself financially and provide for my children in a way that would never have been possible after the horrific surgery.
Helen and I are so grateful to you, Angela, for the sensitive manner in which you dealt with our claim. You had our confidence from the start. Your candid advice was much appreciated.
Thank you for all your hard work, it really paid off in the end. The effort you spent researching my unusual disease not only inspired confidence but put my and my family's mind at ease. Your support and understanding through my recovery was and is greatly appreciated. I wish you all the best for you and your family and I thank you again for making my future brighter.
Angela and her caring, dedicated team provided outstanding legal service and support that I could not have imagined possible. In addition to her vast medical knowledge, Angela connected our family with exceptional professionals we required to begin the healing process. There wasn't a need too small or great that wasn't attended to by Angela with genuine concern. Angela has been there for us every step, anytime we have needed her – day or night. We feel as though Angela and her team have become a part of our family and Angela is the reason why we can pick up the pieces of our lives and move forward.
Dear Angela,
I would like to start by thanking you for representing me in my recent medical malpractice claim over the last few years. As expected, at times it was a very overwhelming and stressful situation to be in as the plaintiff in the case. I know, that I was able to get through it, with your assistance and the confidence I had with you representing me. The respect and compassion that you and your firm showed my family and I was sincere and appreciated. I especially, would like to thank your Paralegal, Jenny Chan, for all her assistance. She always kept us informed and if we ever had any questions or concerns they were immediately addressed upon. Again, thank you. I am pleased with the positive outcome of my claim and sincerely appreciate all you did while representing me. 
The respect and compassion that you and your firm showed my family and I was sincere and appreciated.
Again, thank you. I am pleased with the positive outcome of my claim and sincerely appreciate all you did while representing me." Jon M
(Client suffered delayed diagnosis of Compartment Syndrome to lower leg)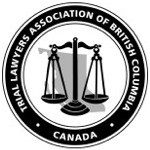 Contact Medical Malpractice BC
Medical Malpractice BC
Angela Price-Stephens
Mon - Fri: 9:00 AM-5:00 PM