Cycling Accidents
Riding a bicycle in traffic takes skill and attention. Cyclists tend to be invisible to motorists or regarded as an annoyance. Consequently, motorists tend to follow too close, overtake too close and cut in too early. Generally, the larger the motor vehicle and the bigger the ego of the driver involved the greater the problem for the cyclist. Unless motorists have the first-hand experience of cycling they are typically unaware as to how vulnerable the cyclist is, how difficult is it to react to aggressive driving and the reaction times necessary for a cyclist to stop safely.
What To Do When You Have A Collision
A collision involving a cyclist must be reported to the police if it involves a motor vehicle and results in personal injury or death. ICBC statistics indicate that there were 2,000 reported bicycle collisions in 2017. A significant proportion of those injured suffered a head injury despite wearing a helmet.
Like all collisions on the road, most crashes occur at intersections. Unlike motor vehicle drivers all a cyclist has for protection is their experience, skill, helmet, and lycra. It is little wonder therefore that it is the cyclist who fairs worse than the driver. Anyone engaged in cycling is well advised to take a professional road safety course such as that offered by CAN BIKE. HUB (formerly the Vancouver Area Cycling Coalition) offers several classes at different levels. Streetwise Cycling Courses are aimed at making cyclists more comfortable and competent riding in traffic. They are supported by the City of Vancouver and cost only $10. A fun and informative website for the road user is www.bicyclesafe.com. Just as we teach our children to swim and cross the road safely so we should also be teaching them road sense on a bicycle. This offers valuable life skills, experience, and insights which will translate into safer pedestrians and drivers later in life.
Most of us will have ridden a bike as a child but only a small proportion of us go on to continue to cycle into adulthood. The experience of cycling in an empty schoolyard during the long days of summer as a child is no match for the experience of cycling in downtown traffic.
Angela Price-Stephens As A Cyclist
Angela Price-Stephens is an avid road cyclist who cycles with her younger daughter. She is a supporter of modifications to road layouts to protect cyclists and encourage participation in this exciting sport and way of life around our beautiful city.
If you are injured in a cycling crash involving a motor vehicle it makes sense to consult a lawyer who has experience and understanding of cycling. Angela is a lawyer of over 25 years' experience in the law and is a regular cyclist. She has represented a wide variety of cyclists from casual cyclist to a member of the Canadian National Cycling team.
Call Angela Price-Stephens today for a free consultation before speaking to ICBC.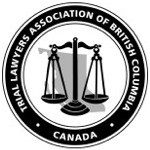 Contact Medical Malpractice BC
Medical Malpractice BC
Angela Price-Stephens
Mon - Fri: 9:00 AM-5:00 PM