Motorcycle Accidents Happen
There are over 100,000 motorcycles registered in British Columbia in 2014. The popularity of motorcycles has increased dramatically over the last decade. ICBC statistics indicate that there were approximately 2,500 crashes involving motorcycles in 2017 with more than half of those riders sustaining personal injury.
With nothing but training, experience and safety gear between the rider and the asphalt it is essential that all reasonable precautions are taken to minimize the risk of injury while enjoying this inspiring sport.
Motorcyclist With Legal Expertise
Angela Price-Stephens knows first-hand of both the pleasures and inherent dangers of being a motorcyclist on BC roads. She rides both Harley Davidson (Sportster 48) and Kawasaki (Ninja) sports bikes and has invested in professional training.
Angela was born and raised in the UK where motorcycles are very much a part of popular culture. Learning to drive a vehicle as a teenager in the 1980s she was already indoctrinated with the 1970s classic safety slogan                                                          THINK ONCE, THINK TWICE, THINK BIKE.
For those Brits wishing to reminisce see below:

Motorcycling In BC
Riding in BC is a very different experience. Typically drivers are unsure of how to approach a motorcycle. Without having the experience of riding a motorcycle it is very difficult to appreciate how easily missed and vulnerable the rider may be. Add to this the explosion in handheld devices and the epidemic of easily distracted drivers it is more essential than ever to learn to be both assertive on the road as a rider and familiar with defensive riding techniques.
Involved In A Serious Collision- Seek Advise Immediately
If you are involved in a serious motorcycle collision is it essential that you take advice from an experienced lawyer before you speak with ICBC or "your" adjuster. It makes no sense to retain a lawyer who does not have experience of riding a motorcycle.
Angela has over 25 years' experience as a lawyer and is also a trained and experienced rider. Call now for a free consultation.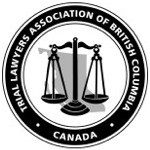 Contact Medical Malpractice BC