Personal Injury And The Law
It doesn't matter whether you're at work, on the road, or relaxing on holiday, accidents can happen anywhere, at any time. The injuries resulting from these unexpected events can be disabling for relatively short periods of time but still, become a costly disruption to life or they can have devastating, with life-changing effects such that over time the individual and their loved ones must learn to accept a new "normal" level of functioning.
Seek Legal Advice From A Lawyer Who Works For The Injured
No matter where on the spectrum your injuries fall it is important that you receive timely legal advice to ensure your potential claim is not undermined. Call Angela Price-Stephens for prompt legal and practical advice on your next steps.
Claiming for Personal Injury
With Angela Price-Stephens we will guide you through the entire process of collecting and preserving evidence to prove who was at fault for the collision or injury. We ensure you receive referrals to the appropriate treating physicians, clinicians, and rehabilitation specialists.
When you first meet with Angela Price Stephens we ensure you are completely satisfied with the agreed plan for both your litigation and rehabilitation. If the injuries arise from a motor vehicle accident we will deal with ICBC from the moment you retain us. No more calls from "your" adjuster whose primary goal is the settle your claim for as little as possible.
Useful information to bring with you on your first appointment with Angela Price-Stephens or a member of her team may include:
The time date and location the injury was sustained.
If it is an ICBC claim please bring all correspondence with your adjuster (emails, letters etc) or at least a copy of the ICBC claim number, if it is available.
Bring a list of treating doctors, clinicians and rehabilitation professionals you may have seen to date.
At the first appointment we will discuss the nature of your injuries and the circumstances in which you sustained them. We will agree a plan of action together with a timeline so you are aware of the next steps to be taken and when you can expect those to be taken. The nature of the conditional fee agreement is discussed and illustrated with visual aids to ensure you are fully aware of our mutual obligations.
Where our client is still in hospital or recuperating at home we may make arrangements to visit you and your family at home. Angela Price-Stephens represents clients all across the province including the Kootenay's, Vancouver Island, Prince Rupert, Fort Nelson and the Queen Charlotte Islands. We take the time to care for all of our clients no matter where they are located. We also have clients who were injured in BC and are now resident elsewhere in Canada or abroad.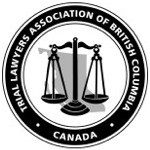 Contact Medical Malpractice BC
Medical Malpractice BC
Angela Price-Stephens
Mon - Fri: 9:00 AM-5:00 PM