Medical Malpractice Legal Counsel
While a medical malpractice claim involves an injury to the person – it is considerably more than a "personal injury" claim. You need legal counsel experienced in identifying the difference between a potential claim and a viable claim. You need someone who has the contacts within the legal and medical communities to investigate the issues and present your claim to it's fullest potential.
When you challenge a doctor in the courts you are taking on more than an individual doctor. He or she will be represented by experienced lawyers who are taking instructions directly from the doctors' defense association (the Canadian Medical Protective Association). The CMPA  has deep pockets and has the mandate to fight to defend all legal action whenever there is (even a slim) chance of defeating the claim. They do not take a commercial view and settle a claim simply because it may be less expensive to pay compensation than pay for legal costs.
Angela Price-Stephens Experienced and Effective
Angela Price-Stephens has been managing claims of medical malpractice for over 25 years. The first 10 years of her career she defended general and specialist physicians, clinicians and health authorities.  She also spent two years in Ottawa defending clinical malpractice across all Canadian jurisdictions.  She has spent over 15 years exclusively pursuing claims of medical malpractice and clinical malpractice on behalf of injured patients and their families.s. Angela Price-Stephens provides the necessary experience, expertise, resources, and connections. We have the financial resources to ensure the best, most appropriate experts are retained and that you receive the optimum care pending the conclusion of your claim. We have the legal expertise, resources, and technology to fully prepare and present your case at trial. When you retain Angela Price-Stephens you retain a team dedicated to representing your best interests.
The CMPA not only has experienced lawyers to defend legal action brought against its membership, but it also has at its fingertips the wealth of medical and clinical experience of its membership – the doctors it defends.
You Need Highly Experienced Legal Representation On Your Side
When considering pursuing a medical malpractice claim you need experienced counsel with contacts and access to exceptional experts. You need someone who can think like defense counsel and act with compassion and professionalism in pursing and concluding your claim.
In her legal career, Angela Price-Stephens has acted for family doctors (GPs), oncologists (cancer specialists), hematologists (blood specialists), obstetricians and gynecologists, pediatricians, dentists, orthopaedic surgeons, plastic surgeons (to name just a few). Ms. Price-Stephens has also acted for numerous health authorities, hospitals (both NHS and private sector in the UK ) and private physicians and clinicians, and tertiary care centers. She has delivered lectures to physicians,nurse practitioners, clinicians and health care management on risk management issues and lectured on medico-legal matters across England, Wales and across Canada.
Working For Patients the Victims of Negligent Medical Care
In more recent years Ms. Price-Stephens switched focus to represent only those individuals who have had a poor outcome as a result of negligent medical care.
Angela Price-Stephens remains available to offer lectures, seminars and continuing medical education to physicians but she only takes instructions from the former patient.
Every potential case of medical malpractice is unique.
Angela Price-Stephens will work with you, free of charge, to determine whether your case is a viable claim..
Misdiagnosis
Delayed Diagnosis
Surgical Errors
Poor Post-Op Care
Birth Injuries
Anesthesia Errors
Medication Errors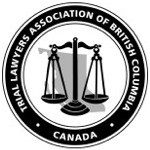 Contact Medical Malpractice BC
Medical Malpractice BC
Angela Price-Stephens
Mon - Fri: 9:00 AM-5:00 PM