Medical Malpractice – Compensation for Critical Injuries
Angela Price-Stephens has devoted her legal career spanning more than 25 years to claims involving complex personal injury claims, typically as a result of medical and clinical practice.  Angela also pursues compensation for clients critically injured as a result of motor vehicle collisions, falls, sporting injuries and injuries sustained in provisional and federal corrections.
Angela Price-Stephens is Associate Counsel with Pushor Mitchell LLP and has the resources to offer clients excellent client care and access to the most appropriate rehabilitation professionals available while ensuring your legal claim is protected.
Contingency Fee Basis
We work on a contingency fee basis which means if we do not secure you compensation we do not get paid. We typically pay for all expenses associated with your claim including court fees and rehabilitation costs. In this way, we ensure that our clients are able to access the best rehabilitation professionals, including specialist physicians, imaging, manual therapies and counseling, even if they do not have the money to pay for it themselves, at that time. This is essential given the fact many types of injuries have a relatively small window of opportunity to be treated in the most effective way. You owe it to yourself to retain a law firm that can offer you the full service and not just litigate your claim.
Angela Price-Stephens is also a Certified Mediator with Mediate BC and mentors Associate Mediators.
Angela has an extensive working knowledge of issues of privacy, whether it be protecting a client's information or challenging a client's right to obtain and use relevant information under the privacy statutes and regulations.
Call Angela Price-Stephens for a free consultation. Toll Free: 1 (800) 558-1155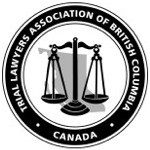 Contact Medical Malpractice BC
Medical Malpractice BC
Angela Price-Stephens
Mon - Fri: 9:00 AM-5:00 PM