Legal and Practical Advice for Accident Survivors with Spinal Cord Injury
Survivors of the most severe injuries — including spinal cord injuries — will face hard challenges adjusting to life with a permanent disability. We are committed to helping spinal cord injury victims obtain the financial resources, rehabilitative treatment and practical advice necessary to deal with current and continuing problems. Contact Angela Price-Stephens for a free consultation about the range of our services for victims of paralysis or quadriplegia following a spinal cord injury.
Expert Lawyer on Your Team
Angela Price-Stephens works closely with accident victims and their medical treatment providers to ensure that all injuries are properly diagnosed and treated, that appropriate rehabilitative services are available, and that adaptive technologies for in-home living assistance and mobility are well suited to each client's needs.
We also work to secure payment for treatment of peripheral injuries and medical conditions experienced during an extended stay in a rehab hospital or at home. These range from bedsores and bladder infections to serious problems with neuropathic pain, autonomic dysreflexia and the emotional problems that many people encounter during the adjustment to paralysis.
ICBC Benefits
We monitor the payment of ICBC benefits to make sure that the treatment and rehabilitation benefits available under Part 7 are not diverted toward reimbursing the Medical Service Plan for primary medical care.
Our client service goes beyond focusing on a client's immediate and apparent physical injuries. We make sure that the effects, such as chronic pain, reduced mobility, and psychological impacts, are also acknowledged and that appropriate strategies (e.g., pain management, mobility supports, and counselling) are put in place as part of an overall treatment plan. With over 25 years of experience in complex injury claims, including claims against doctors and health authorities, Angela Price-Stephens understands the importance of effective and early rehabilitation, and the need for long-term financial planning. Contact Angela Price-Stephens today for a free consultation.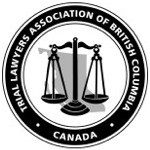 Contact Medical Malpractice BC
Medical Malpractice BC
Angela Price-Stephens
Mon - Fri: 9:00 AM-5:00 PM