Birth Injuries Before and During Delivery
Birth injury cases not only refer to injuries sustained by a baby during the delivery process but also to damage done to the baby before birth (in utero).
New Born Injuries
Sadly, there are also circumstances where a newborn baby is delivered healthy but newborn screening tests are either not undertaken or the results are ignored or misinterpreted. Angela Price-Stephens has pursued claims for many of these types of injuries including missed diagnosis of kernicterus (a rare and wholly preventable form of brain damage that occurred in infants with jaundice) and congenital hypothyroidism (previously know of cretinism and again devastating and wholly preventable).
The Right Lawyer to Litigate You and Your Child's Birth Injuries Claim
These types of case present a very specific set of issues and it is essential that you retain a lawyer with both experience and the financial resources to diligently litigate your child's claim. As the full extent of the damage sustained by the child is generally not known for many years you need a lawyer who is willing and able to make a comprehensive assessment of the likelihood of success of the claim and possess the ability to carry the expense of the claim to settlement or trial and not settle prematurely or at a discount just to recoup those expenses at an earlier time.
Over her 25 year+ career Angela Price-Stephens has defended and prosecuted over a hundred of these types of cases. She has previously worked as part of a Cerebral Palsy and Birth Injury Team in her early career and is intimately familiar with the arguments used to defend these claims. This knowledge and expertise is now used exclusively for the benefit of her plaintiff clients and their families. Angela is very much aware of the devastating  effects that a traumatic birth and negligent delivery can have, not just on the child, but his parents and other siblings. While some of the damage sustained by the newborn may be obvious at birth (color, lack of crying, limp body, etc) often the first indication of injury may be when the child misses their first milestones – sitting, crawling, walking, first words spoken. As the child enters the school system and the demands placed upon the child become more challenging (both academically and socially) so the extent of the deficits become more apparent.
There Is A Limitation Period For Pursuing These Claims
If in doubt about the circumstances of your child's birth do not hesitate to contact Angela. Like all claims for personal injury, there is a limitation period for pursuing these claims. Antenatal records and labor records need to be preserved and evidence needs to be collected over the years to maximize the chances of success.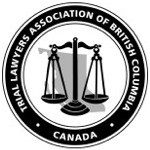 Contact Medical Malpractice BC
Medical Malpractice BC
Angela Price-Stephens
Mon - Fri: 9:00 AM-5:00 PM