When Delayed Diagnosis  Causes The Patient Harm
Delayed diagnosis occurs when a doctor fails to make a diagnosis in a timely manner and the unnecessary delay causes the patient harm. Typically, the patient has signs or symptoms which ought to have alerted the doctor to the possibility of illness and therefore prompted investigations. It is essential in the context of litigation to demonstrate that had the doctor undertaken reasonable lines of investigation that the illness or condition would likely have been discovered and diagnosed earlier and that earlier treatment would have led to a better outcome. "Reasonable investigation" does not mean requisitioning every possible test available.
 40% of Medical Malpractice Cases are From Delayed Diagnosis
Grouped together, misdiagnosis and delayed diagnosis are thought to make up as much as 40% of medical malpractice cases. This is clearly a very significant problem which is a concern for both doctors and their patients.
A delay in diagnosis can be a death sentence in the case of aggressive cancer or it can lead to prolonged suffering and prevention of a complete recovery in other conditions. It cannot be taken lightly.
If A Family Member Has Been Injured Do Not Delay
The law imposes a strict time limit to bring a claim. If you are concerned that you or a loved one may have been the victim of a delay in diagnosis it is essential that you seek prompt legal advice. Call Angela Price-Stephens today for a free and confidential consultation.
Angela Price-Stephens
In her 25 year+ career Angela Price-Stephens has also successfully pursued claims for many missed diagnoses including missed fungal meningitis, fractures to various bones, pancreatitis, kernicterus, hypothyroidism, benign tumours and many forms of cancer.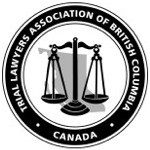 Contact Medical Malpractice BC
Medical Malpractice BC
Angela Price-Stephens
Mon - Fri: 9:00 AM-5:00 PM