Misdiagnosis Errors
Cases of misdiagnosis are among the more common errors made by physicians. Misdiagnosis occurs when a doctor diagnosis the patient with the wrong illness. For example, a doctor may improperly conclude that a patient has a strained muscle in his chest or back when in reality the patient is suffering a heart attack.
 Is It Negligence?
Not all apparent misdiagnoses are negligent. It will depend on the facts known to the doctor, or ought to have been known to the doctor, at each specific point in time together with the presenting complaints, patient history, etc.
 Standard Of Care
It is essential to remember that doctors are permitted to make errors. Not all errors will be found to be negligent. A doctor must meet the standard of care of a reasonable doctor in the same area of practice in similar circumstances. For example, the standard of care of a family doctor in a rural community may not be found to be the same as a family doctor practicing in a large city with abundant resources. Similarly, a surgeon in a smaller regional hospital may be held to a different standard than that of a surgeon operating in a large teaching hospital. Each case is fact-specific hence legal advice is essential in each individual case.
Typical cases of misdiagnosis include a radiologist misinterpreting a scan and a physician diagnosing a tumor as being benign when in fact it is cancerous.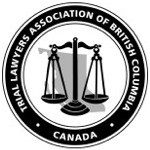 Contact Medical Malpractice BC
Medical Malpractice BC
Angela Price-Stephens
Mon - Fri: 9:00 AM-5:00 PM