Brain Injury – A Comprehensive Approach
If you or a family member has suffered a serious injury to the head – from concussion to severe traumatic brain injury contact Angela Price-Stephens for legal and practical advice designed to assist you in your overall recovery, not just your legal claims for compensation.
Brain Injury Cases
Brain injury cases, regardless of how that injury is inflicted, frequently present serious issues of fact as to the nature, impact and duration of the trauma suffered. Especially in the less severe range of traumatic brain injury, many serious symptoms can be missed during emergency treatment or understated in medical files. Certain symptoms might not emerge as problems until weeks or months after the accident and might only be identified by family members, close friends or co-workers. These symptoms include:
Short-term memory loss
Problems with attention and concentration
Diminished ability to do several things at the same time
Diminished ability to plan and organize
Changes in personality, mood, temper, irritability
Behaviour or remarks that are uncharacteristically out of place in a social or workplace situation
Changes in energy level, sleep patterns, appetite or other daily routines
Changes to smell, ringing in the ears and balance
Heightened sensitivity to light, noise or alcohol
Our understanding of the full range of brain injury symptoms and access to first rate medical care and treatment is a significant advantage for the outcome of your brain injury claim. For many clients, the service we provide in breaking through barriers to accurate diagnosis and effective treatment is especially valuable.
Our clients include children and adults who have suffered head or brain injuries as the result of medical negligence including brain surgery gone wrong, burst aneurysms, lack of oxygen during surgery, or an accident at school or work and assaults
Angela Price-Stephens has over 25 years of experience of the resolution of serious claims involving head and brain injuries. Given her expertise she is on the Board of Directors of Brain Trust Canada.
Contact Angela Price-Stephens today for a free consultation.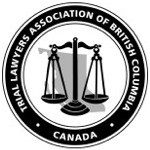 Contact Medical Malpractice BC
Medical Malpractice BC
Angela Price-Stephens
Mon - Fri: 9:00 AM-5:00 PM